Learning Commons COVID Policy
COVID HCOS Learning Commons Policy 
During this difficult COVID-19 time period, we want to ensure that HCOS patrons are receiving the resources needed while ensuring patron and staff safety. 
We are thankful that we are in a position to be able to school from home and provide a unique digital and physical learning commons, with many digital resources at your fingertips using OverDrive and SORA, or our subscriptions. 
Accessibility to the Physical Commons Resources Guidelines:
Before you come:
Pick ups/Drop offs

- call or email to let us know what time you are coming.  

Browsing Resources

- call or email to make an appointment. We can only book times when classes are not in the Learning Commons.

Please make sure you bring your own bag/box for your books if browsing. Please note that all materials, books and other items are cleaned and updated according to the BC Ministry health guidelines for

library items.  

If you are feeling sick, or are experiencing flu-like symptoms, you will not be permitted into the Learning Commons. If you have travelled outside of Canada, please self isolate for a minimum of 14 days before visiting the Learning Commons. If you are concerned that you may have come into contact with COVID, please call or text HealthLink BC's dedicated COVID-19 line (1.888.COVID19).

Please use hand sanitizer when entering and exiting the Learning Commons.
Learning Commons location:
The physical Learning Commons in Kelowna is open Monday – Friday from 10:00 am to 4:00 pm for drop off and pick up of items. We are now located in the Heritage Christian campus High School building at

907 Badke Rd, Kelowna, BC, V1X 5Z5

.  

Park in

Visitor Parking

spots in the lot located between the school and church, which are the spots facing the church building and alongside the fenced playground.

Walk down the driveway behind the school building all the way to the far end until you come to the main entry door with a Learning Commons sign on it. Please ring the doorbell!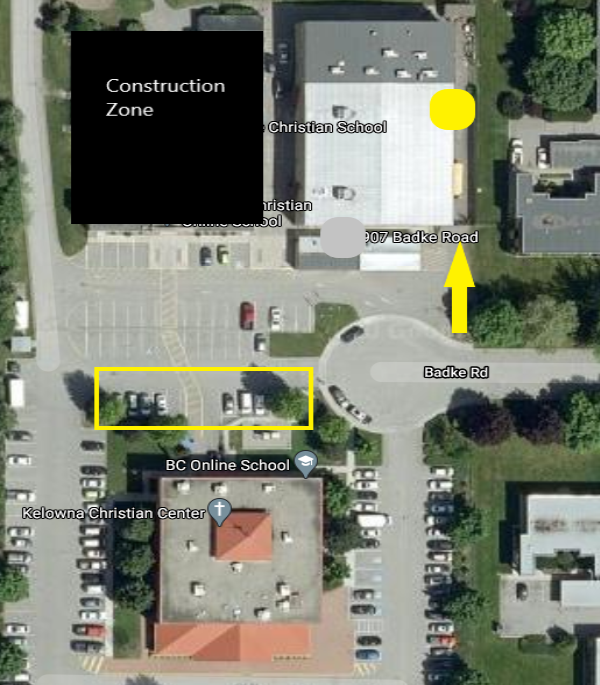 While you are here:
Parents or caregivers with children are asked to remain with children at all times.

Children are not permitted in the online/shipping room due to lack of space. They are allowed in the main library only.

Please follow the signs to the plexiglass window for signing out materials.
What can patrons do to minimize the risk of spreading the virus when receiving/sending shipments?
When you receive a package from a courier:


Remove the items and save the shipping materials in a safe place out of reach of little hands, so you can ship materials back using the same packaging.
The items in the packages should be safe to handle as they would have come safely cleaned by the learning commons team.

When you need to return items via Courier, package items in the saved packaging, and contact shipping@onlineschool.ca for pickup.
If you use Canada Post, package items before you leave for the Post office. If the Post office is closed or you are not able to take items in, we will extend your dates.  Overdue fees will not be charged if this happens, but please email us at your earliest convenience.
If you use Depot drops, package items before you leave for the depot. If the depot is closed or you are not able to take items in, we will extend your dates. Overdue fees will not be charged.  Please email us at your earliest convenience.
Should you have any questions or concerns please reach out to Pippa Davies, HCOS Learning Commons Director, at 604-908-0826 or at pdavies@onlineschool.ca.