Logging Into Encom
Sign into Encom
You can access Encom here, or from our HCOS homepage by clicking on the Log In button at the top right: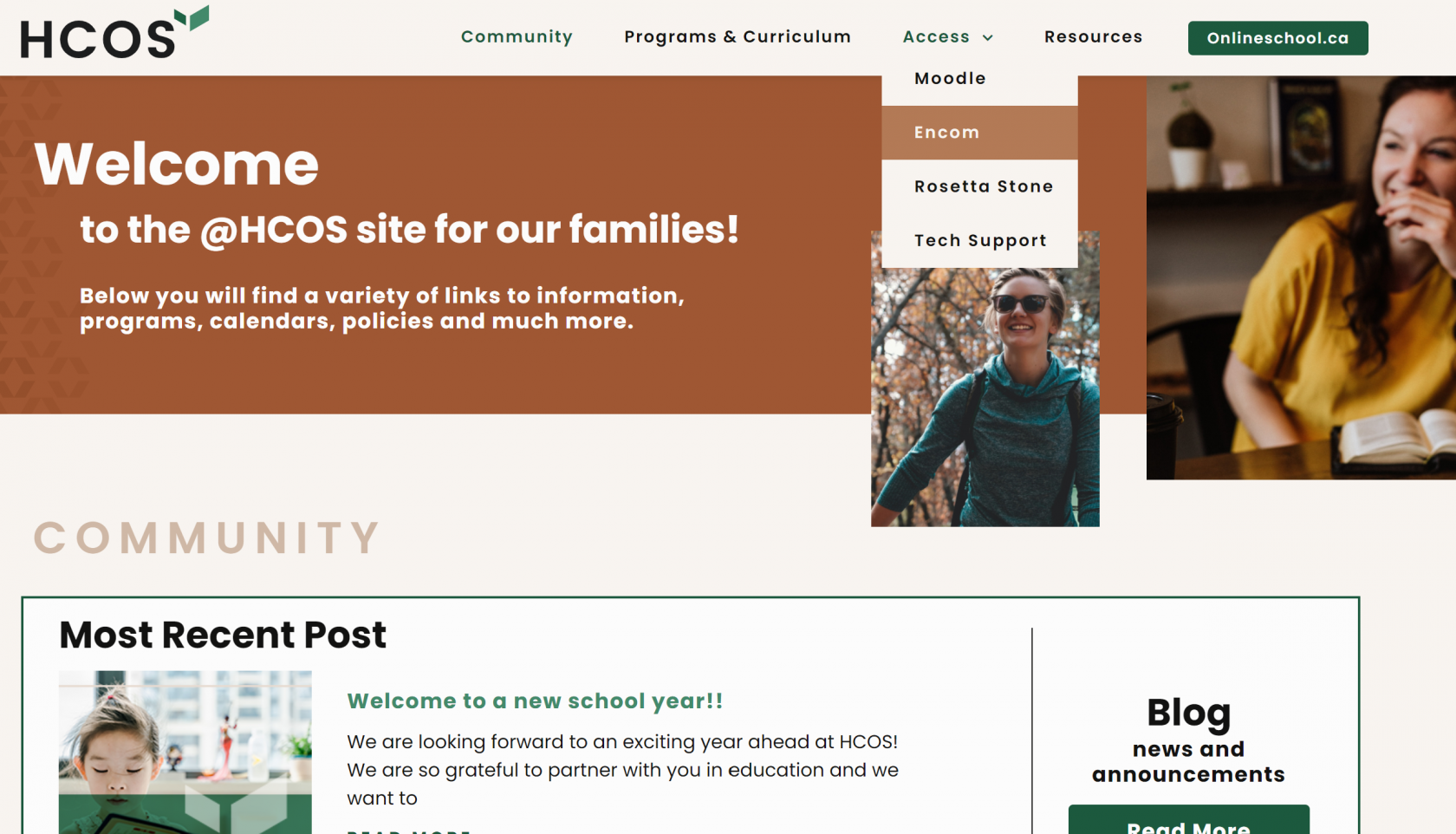 From the drop-down menu you will select Encom:
You might want to pause and bookmark Encom before you move on.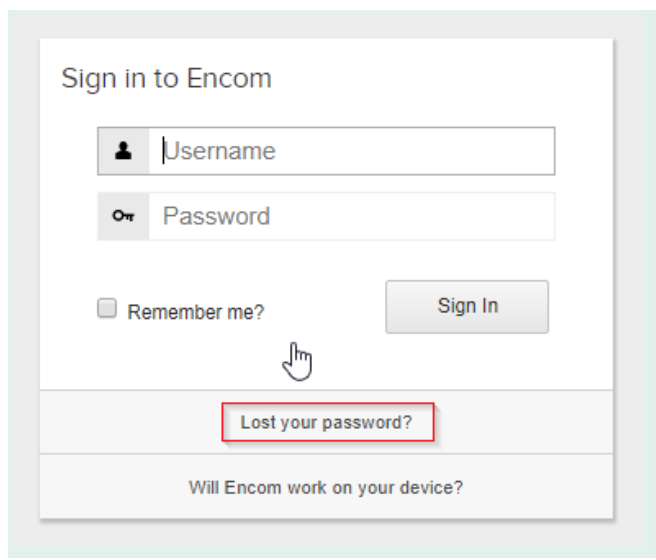 Now sign-in with the username and password that you received by email when you first registered with HCOS. If you have lost this information, please click on the Lost Your Password? link on Encom. You will receive an email with a link to reset your account information.