Navigating the Landing Page in Brightspace
Brightspace is the Learning Management System (LMS) used by HCOS to offer a wide variety of courses including online (asynchronous and synchronous), hybrid, Community Connections + and even some individualized offerings. 

While course experiences may be different depending on what offerings you are enrolled in, the general user experience is the same.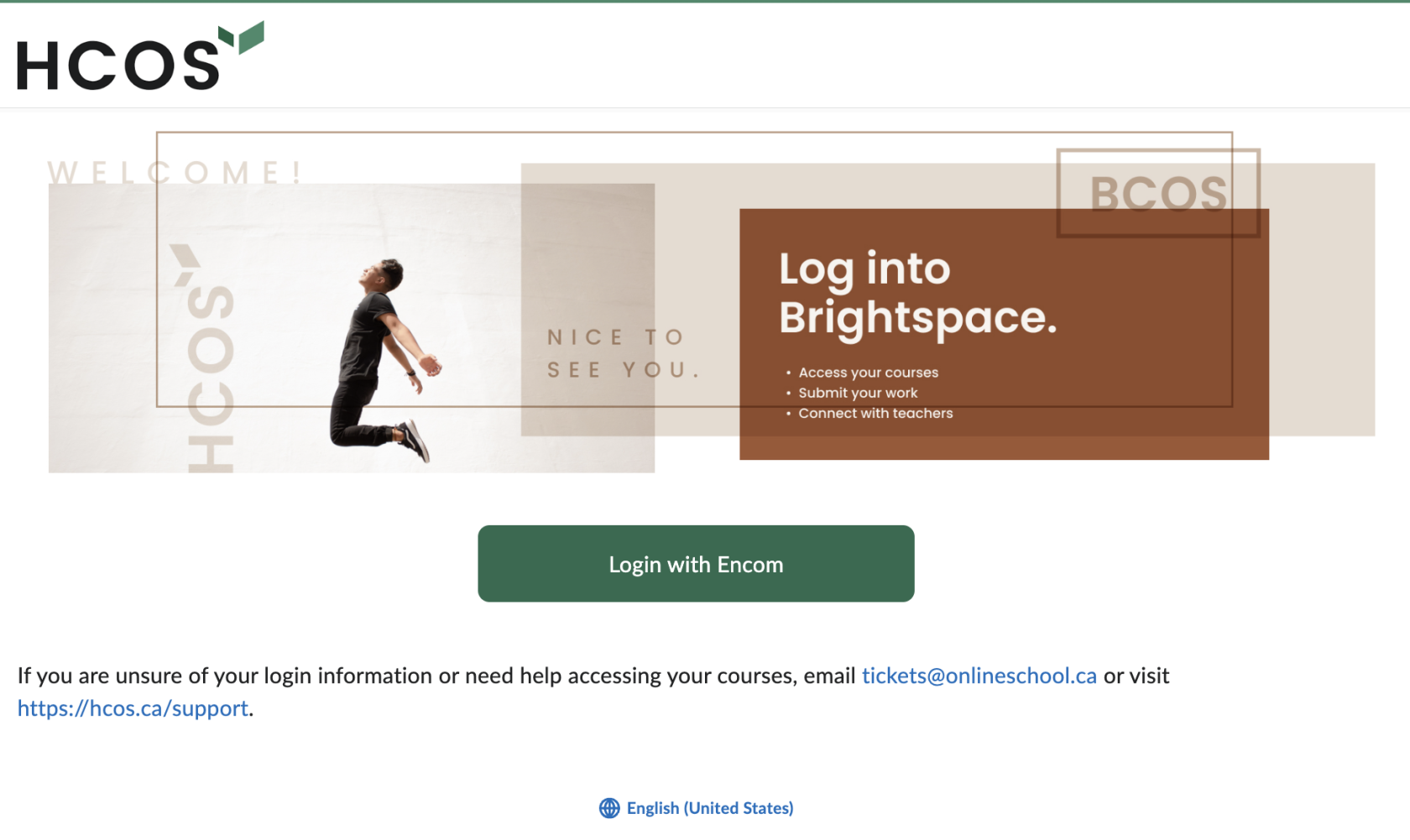 If it is your first time logging in, you will be prompted to walk through the Online Orientation. A pop-up window will appear and you will be instructed to read through the material provided.
Once you have logged in and completed the Online Orientation, you will be taken to the landing page. On the landing page you will see a few different categories of information:
In addition to the modules you see upon logging in, there are additional resources available to you through the navigation bar.
The additional icons by your username are for Messages and Profile. To find more information about those please visit these pages: