Ordering Curriculum
In the Grad Program, for every Individualized, Online or Hybrid course, your main point of contact is the Course Teacher. No longer is there one teacher overseeing your entire program, you are now working with course specialists! 
In order to purchase curriculum for your courses, you must first know who your teacher for the course is. To find the teacher associated with your course, visit your course list

in Encom.


Upon enrolling in a course, or at the beginning of a new school year, you should receive first contact from your support teacher for each course. All teachers can be reached at firstname.lastname@onlineschool.ca if you would like to email!
When you have questions to do with course resources or your Student Learning Plan (SLP) for any of your courses, you can:
To order resources you will need your PO (Purchase Order) Number, which can be found in Encom on the main page once logging in. You can find it located on the left hand side, under your Grad Advisor's name.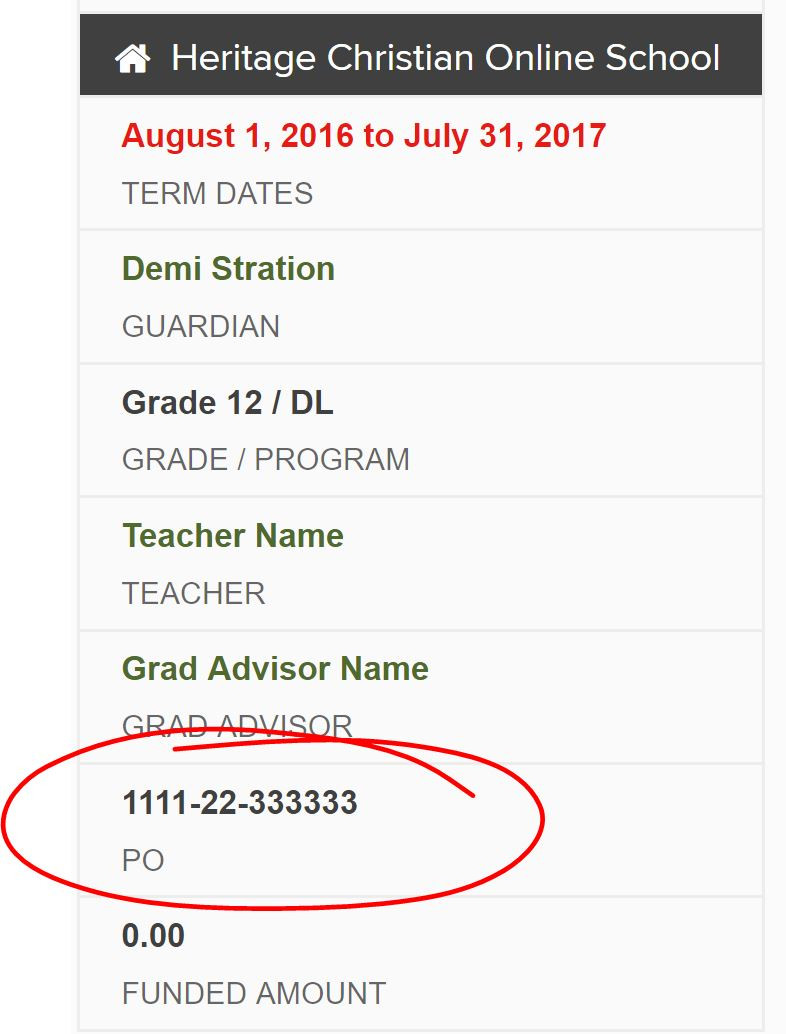 If you are a new student, once the office has received all of your documents for registration, you will be issued a PO number for the school year. If you do not see a PO number posted in Encom please email the office. 
Your PO number will work at the following HCOS Approved Vendors. 
If you wish to order curriculum from a vendor that is not on the list, please contact the office.