Scheduling Your Exam in Examity
This page outlines the steps to scheduling and accessing your exam through Examity.
To view a video on the exam experience, please click here. 
---
Once your Student Profile is completed, you are able to schedule your exams. 
Start by clicking the Examity SSO link within your course. 

You will be taken to the scheduling page where you will be able to schedule any exam for courses that require a final proctored exam. From this page, by clicking Profile at the top, you can edit your profile or update picture ID.
Find the exam you wish to register for by locating the Course and Teacher Name and Exam name. Once located, click 'Schedule Exam'.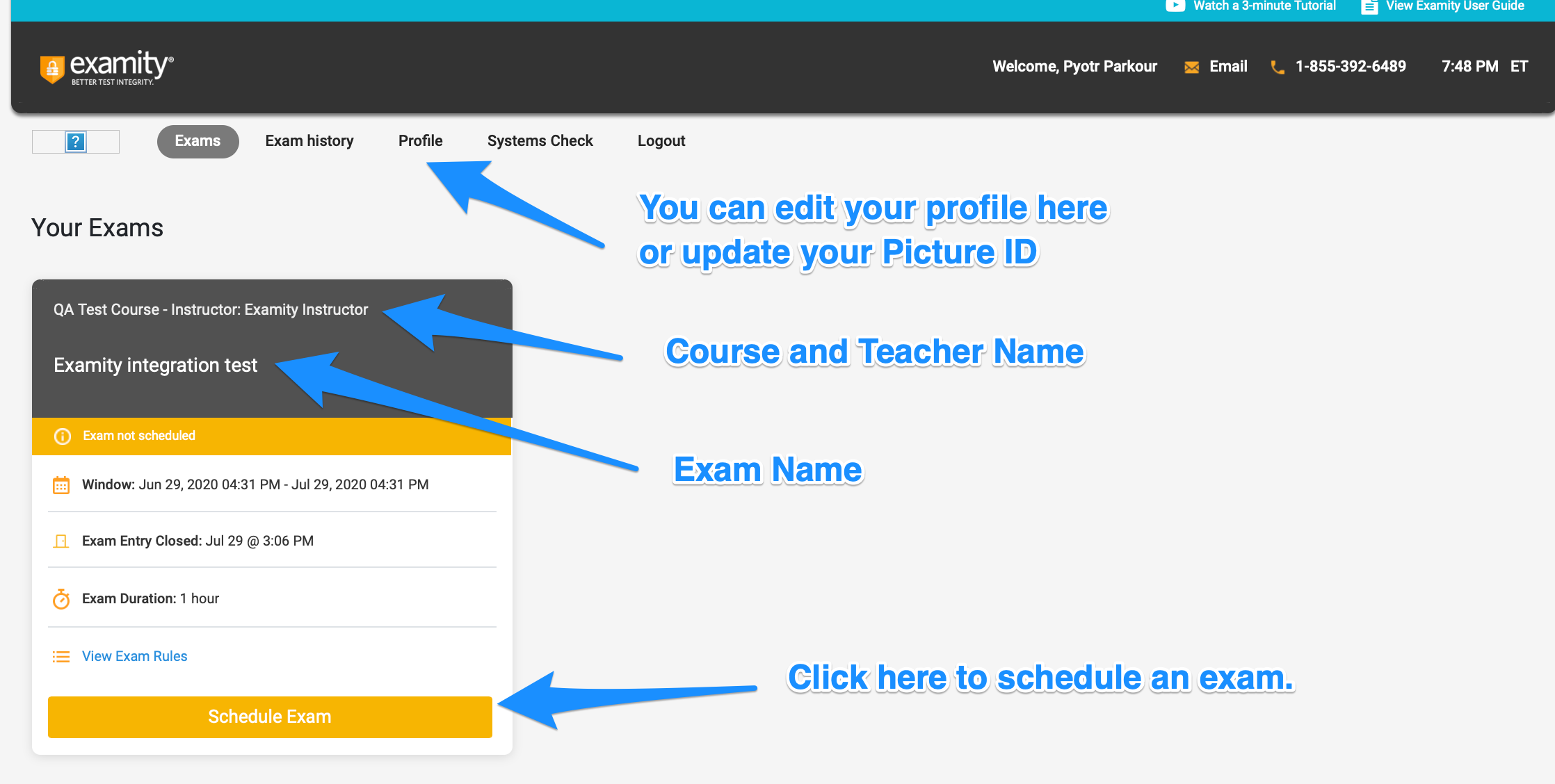 Only register for exams that you are ready for, and have access too. Registering for exams that are not yet open to you in your course will result in a grade of 0. 
A pop up will now appear and you can select the date and time which you wish to write your exam. Please note, that the highlighted days are the days available or remaining within the testing window. Click Next.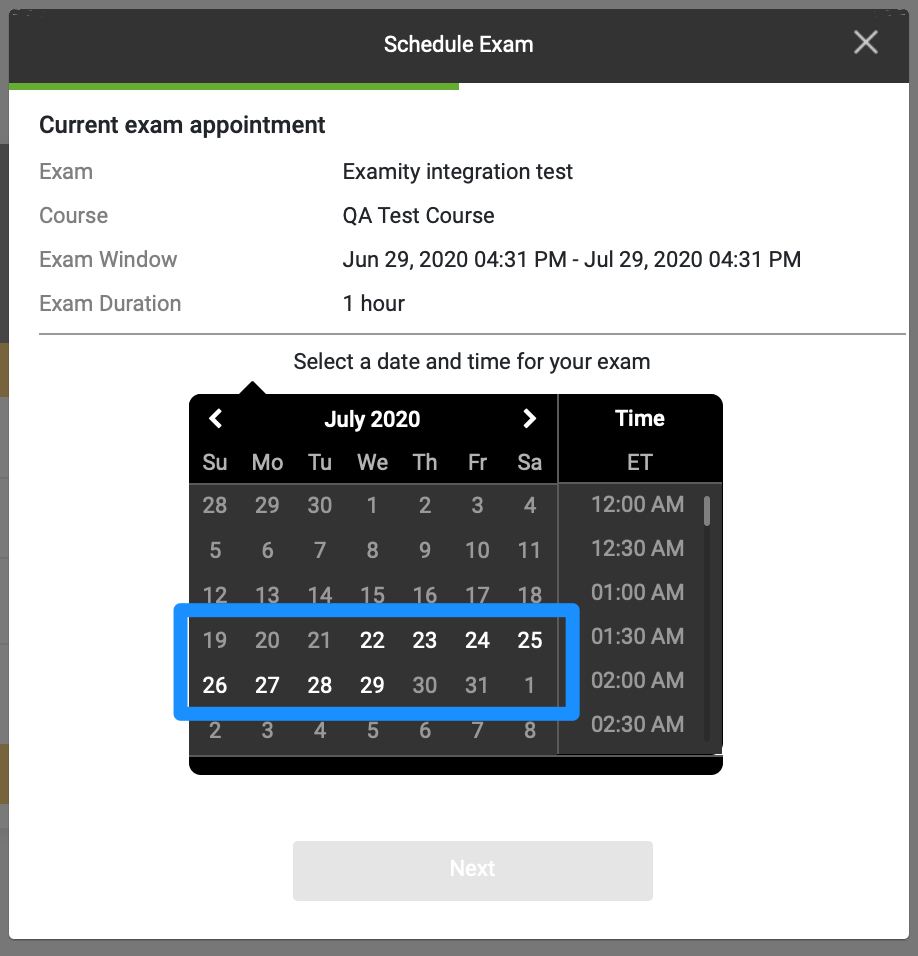 The following page confirms your sign up, as well as provides you with any special instructions that are required for your exam. Please read through these carefully. It is highly suggested that you test your system requirements at this time as well. If you show up to your exam without having done so you might have challenges completing your exam.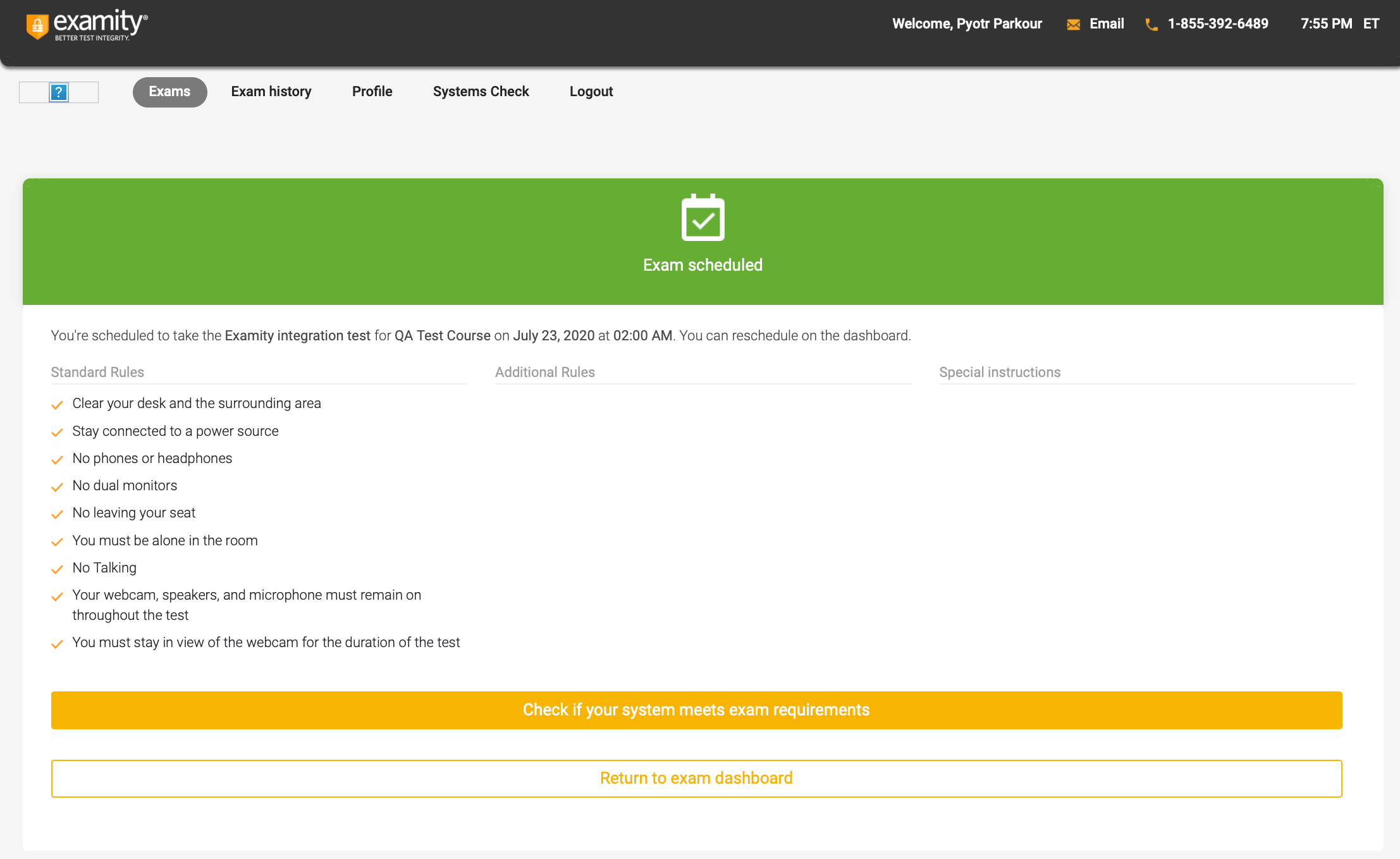 You will also be emailed confirmation of your exam registration with instructions for the day of the exam.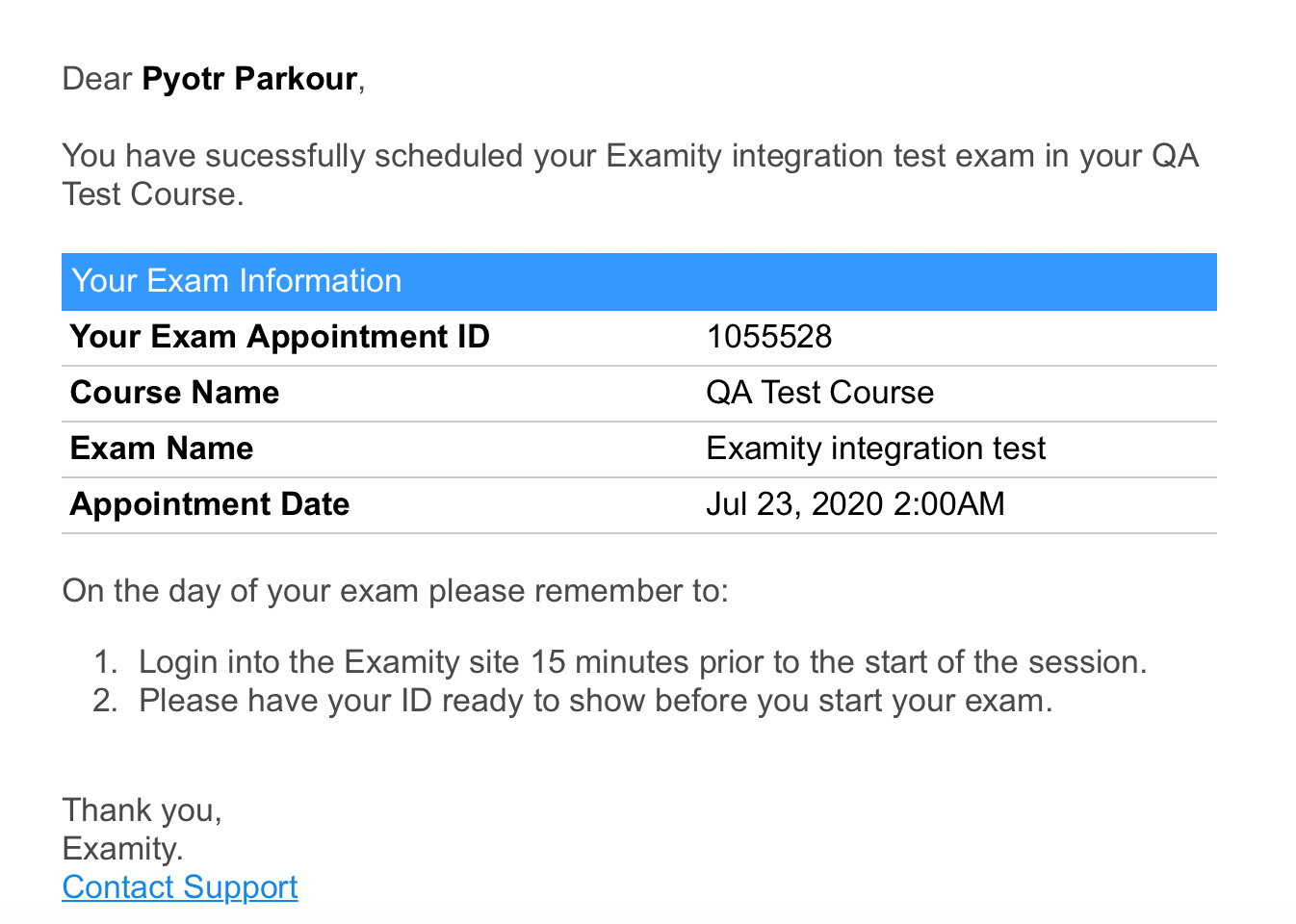 If you need to reschedule or cancel your exam, log in through the SSO link and click the reschedule in the top right corner of the registered exam. On this block you can also review the rules and instructions for your upcoming exam. 
The day of your exam, log into Examity using the SSO link and click Connect to Proctor. Then follow the instructions given by your proctor and you are off and running! Please remember, you must have the Chrome browser installed in order to be successful in taking your exam. 
Please ensure to log into Examity no more than 15 minutes prior to your exam.