Process for Booking Multiple Items
You asked for it and now you've got it: by adding items to your Favourites List, you can easily book multiple items from that list!
Procedure:
First:  Log into the Search Portal. 
Enter your Keyword search term. In this example I searched for Space.
To refine my search by Type of Material I clicked on Book and clicked the Refresh button.
Now I can add an item to my Favourites list just by clicking the Add to Favourites button: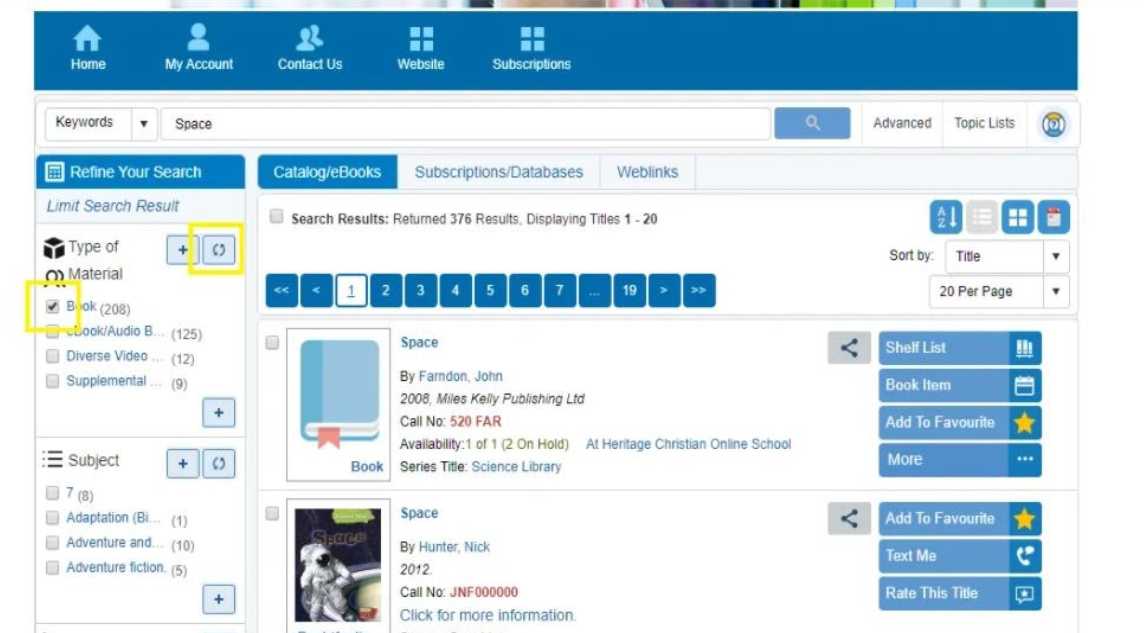 A pop up will ask you to create a New Favorite Title. I have added the title: Space: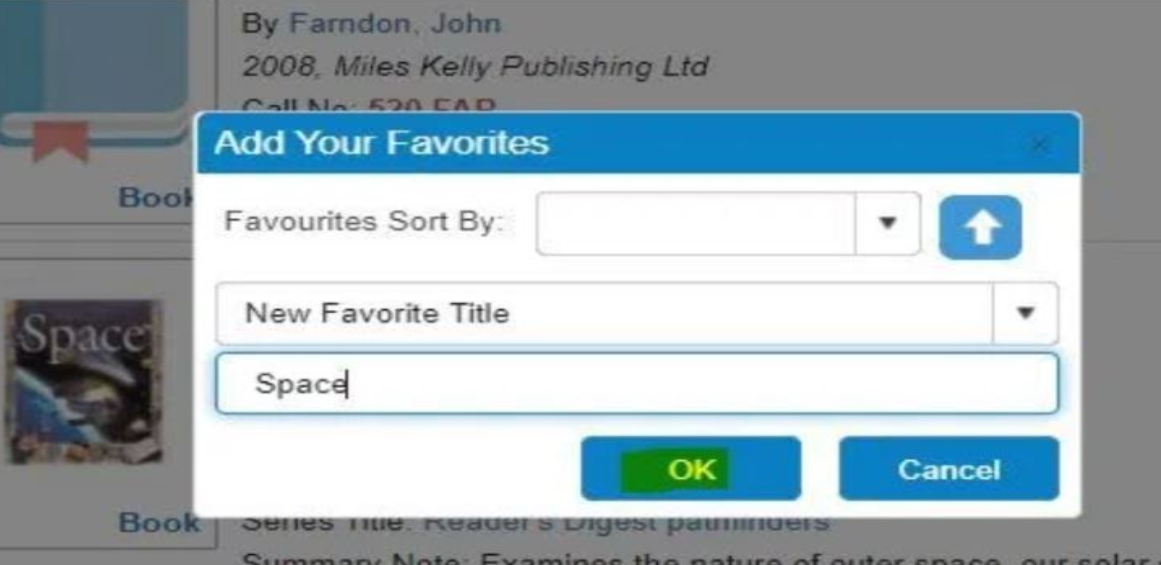 You can do multiple searches on different subjects and add resources to your Favourites lists by creating different Titles.
Once you have added all of the books to your Favourites lists, hover over the My Account tab and click on My Favourites.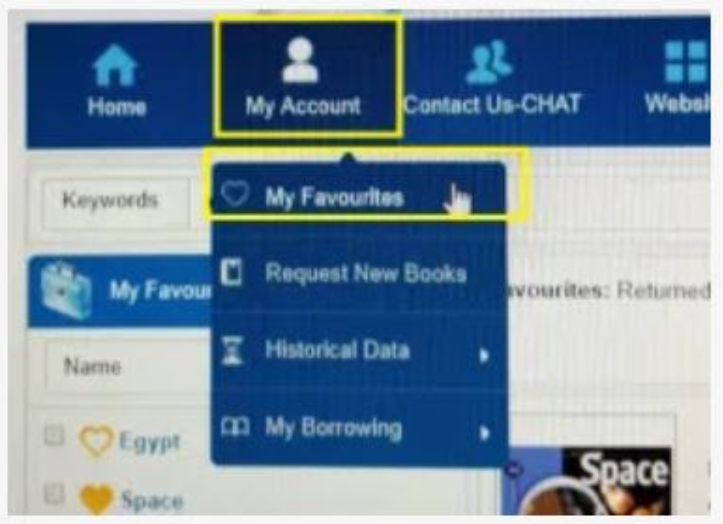 Now you can view all of your lists: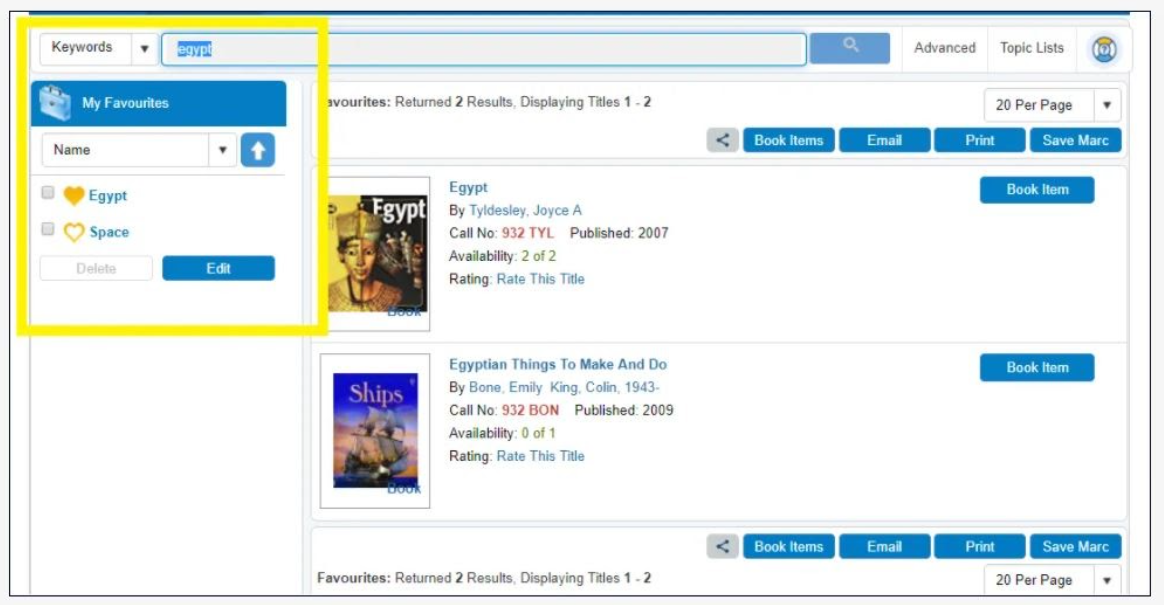 Items in your lists will be saved so you can add to them at any time. You can book just one item by clicking the "Book Item" button on the right, or, to save time, book all of the items for the same date by clicking on the "Book Items" button at either the top or bottom of the page.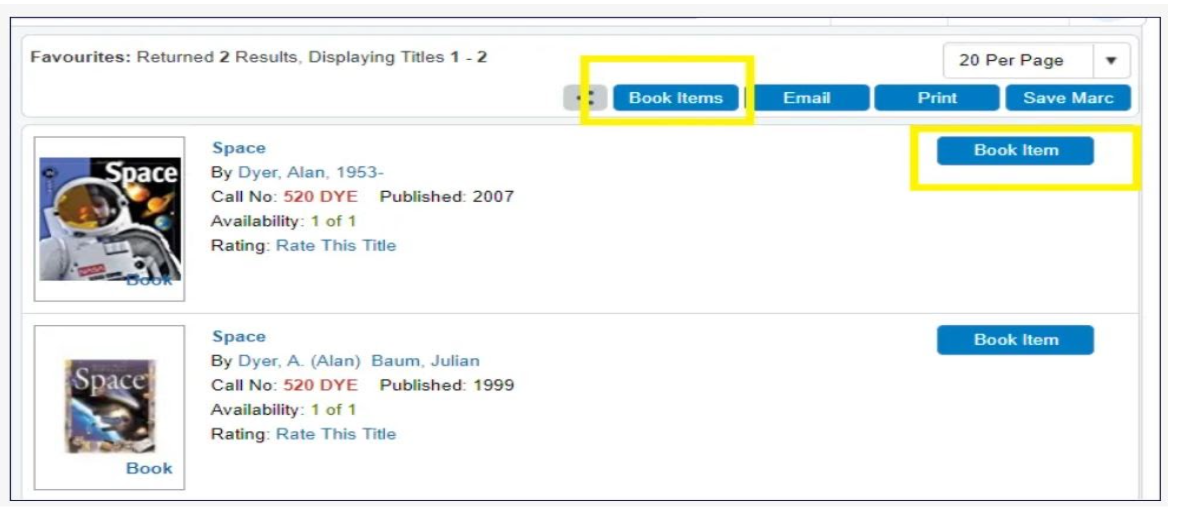 When booking the full list:
If any items are out or have holds placed on them already, the system will book them for the next available date.  In this example, one book has been given a different booking From and To date. This will incur more shipping, so I will need to cancel that booking to avoid using one of my free shipments! Learn how to renew, modify and cancel bookings here.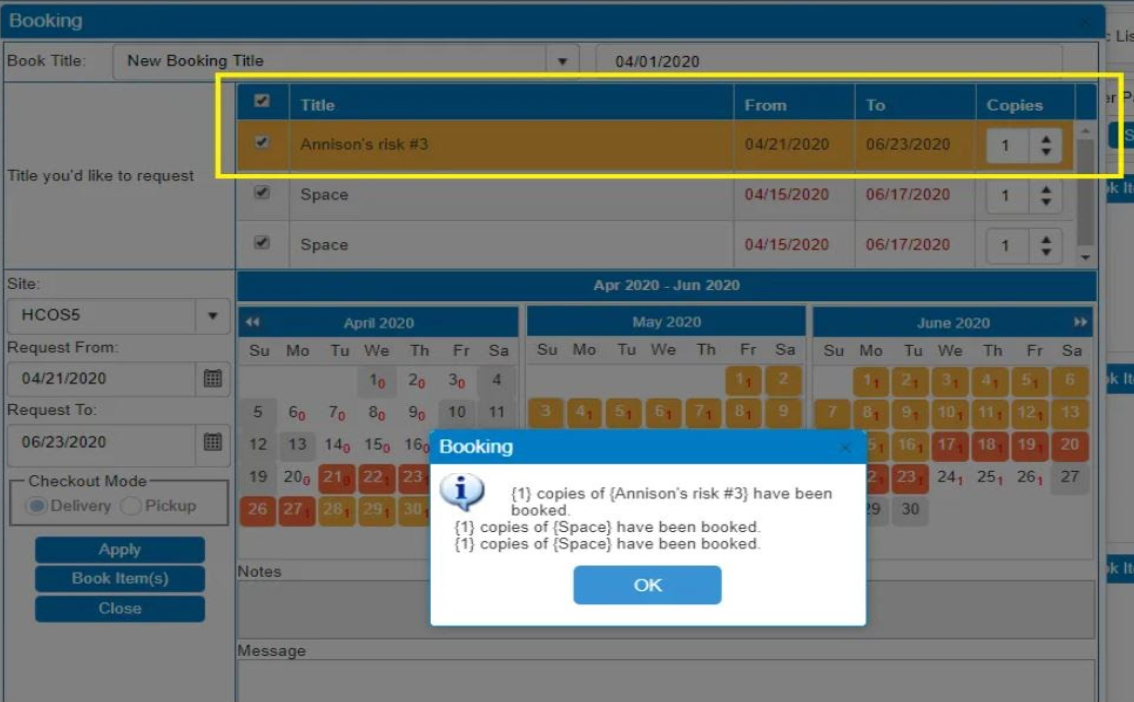 You will receive a confirmation email with your booking information. Be sure to go into  your Account to modify dates or cancel bookings so other families can access them.
Important notes:
The system only allows for 10 week loan periods. If an item is available for a shorter period and you would like to receive it, contact Shandra swiebe@onlineschool.ca and she will book it for you if possible. As the loan period would be shorter than 10 weeks, it would incur an additional shipment. 
If you receive a message stating there are no copies available, the item is fully booked for the year, or may have a shorter period of time available, see note #1.
If you are having difficulty aligning your shipping dates, contact Shandra swiebe@onlineschool.ca or Kelly shipping@onlineschool.ca for assistance.