Technology & Programs
Grammarly for Students
In order to support our students' ongoing development as writers, HCOS is making Grammarly available to all students. To sign-up please use the Universal Supports form. Grammarly provides numerous benefits to support students as they develop their writing skills. 
Immediate Feedback Improves Writing
Suggestions and corrections in real-time, while students are engaged in the assignment, takes advantage of teachable moments. 
Increasing Confidence and Enjoyment of Writing  
As students learn the patterns and corrections they most commonly experience, they can adapt grow more confident in their writing. 
Transparent and Accurate Practices  
Citation assistance will help students develop best practice approaches when using external resources for assignments.
Important Note
Grammarly is recommended for students in Grade 5 and up. Please speak with your teacher about whether or not Grammarly is a fit for your children prior to signing up.
Sign-Up and Questions
Grammarly is available to all HCOS students. Parents of HCOS students can sign up using the Universal Supports form. Please consult with your teacher if you wonder if this might be a good tool for your student. Any technical questions related to Grammarly can be directed to tickets@onlineschool.ca.
Grammarly requires a school provided Google account to access it. Google accounts provided by the school are exempt from Google's ads and tracking policies. More information is available on the form prior to submitting.
For Flex Academy students, please contact Bri Dyck, Director of Flex Academy. Please do not use the Universal Supports form.
Tutorial Videos from Grammarly
Installing and Using Read&Write
Written Instructions
Written Instructions for installing Read&Write in your Google Chrome Browser
Video Instructions
Brief Description of Read&Write from HCOS' point of view

Downloading Chrome

Logging into Chrome with HCOS Student Account

Adding the Read&Write Extension

Google Drive - part of your HCOS Account

/li>

Basic Functions of Read&Write

Check It

Word Prediction

Dictionary (can read aloud)

Picture Dictionary

Text-to-Speech Tools

Screenshot Reader

Audio Maker

Web Search

Screen Mask (for students with visual tracking issues or Irlen syndrome)

Talk&Type

Translator

Highlighter, Clear Highlights and Collect Highlights

Vocabulary

Voice Note

Practice Reading Aloud
Quick Reference Chat - might be worthwhile printing
Video recorded May 8th as part of pilot training with some HCOS teachers.  Please watch if you want more in-depth training to support your child/student.
Documents from the training
Links to further Support - reference in training video above
Read&Write is also known as Google Read and Write
Using Read&Write with Provincial Assessments
For students who are wanting to use Read&Write for their Provincial Assessments.
Please contact Allison Miles (amiles@onlineschool.ca) to notify her that you plan on using Read&Write so we can ensure we are prepared for your assessment date.
Ensure Read&Write is installed as an extension of your HCOS Chrome Account (must be a HCOS account) Here are video instructions for use of Read&Write.
The provincial assessments, HCOS Chromebooks are provided.
You will need your HCOS Google Login for the exam.  

eg. firstname.lastname@student.onlineschool.ca
Password for your @student.onlineschool.ca account

Turn on the Chromebook marked Read&Write (please ask the invigilator for one of these Chromebooks)
Use your firstname.lastname@student.onlineschool.ca account/email address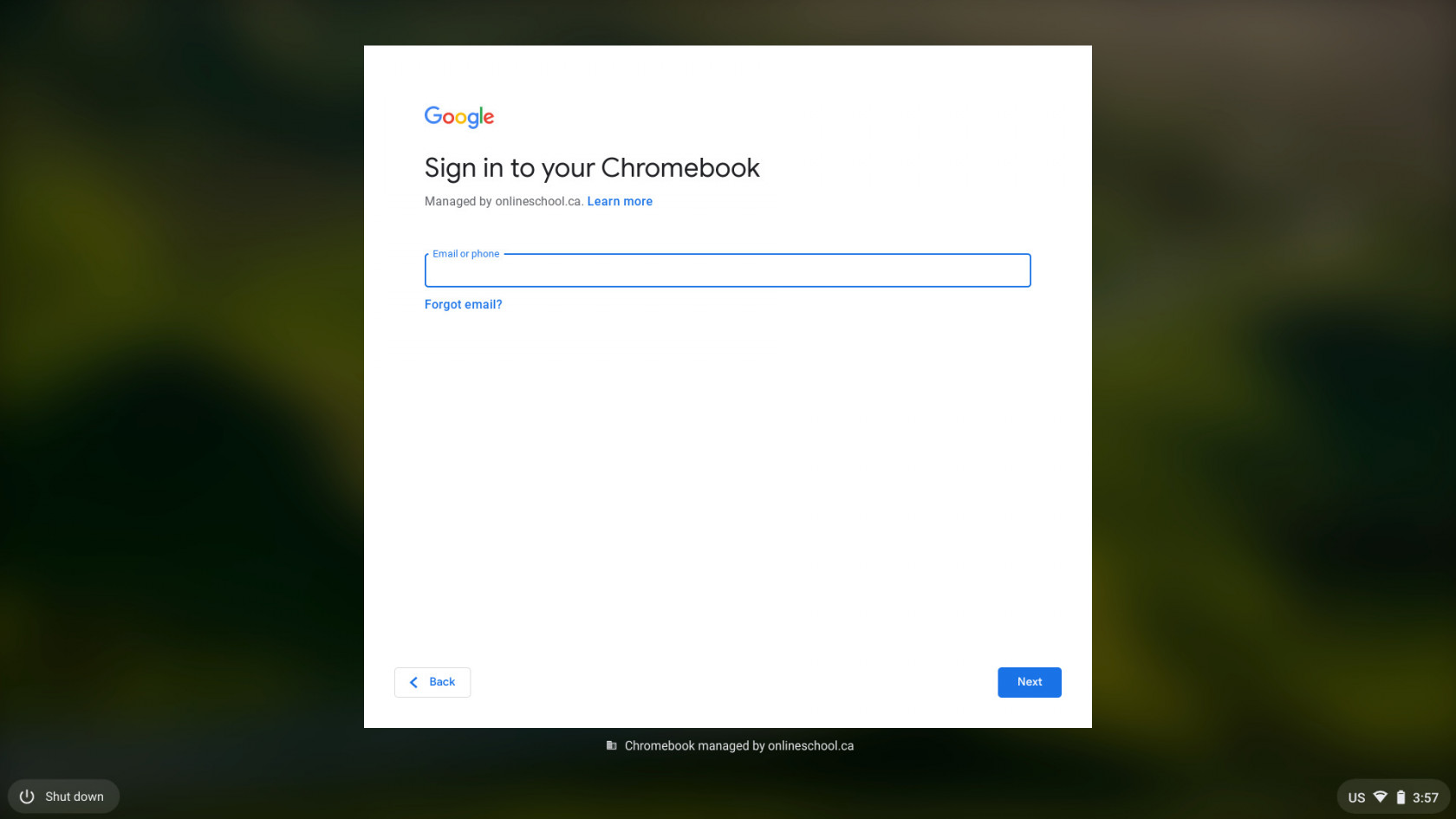 6. Use your password from your firstname.lastname@student.onlineschool.ca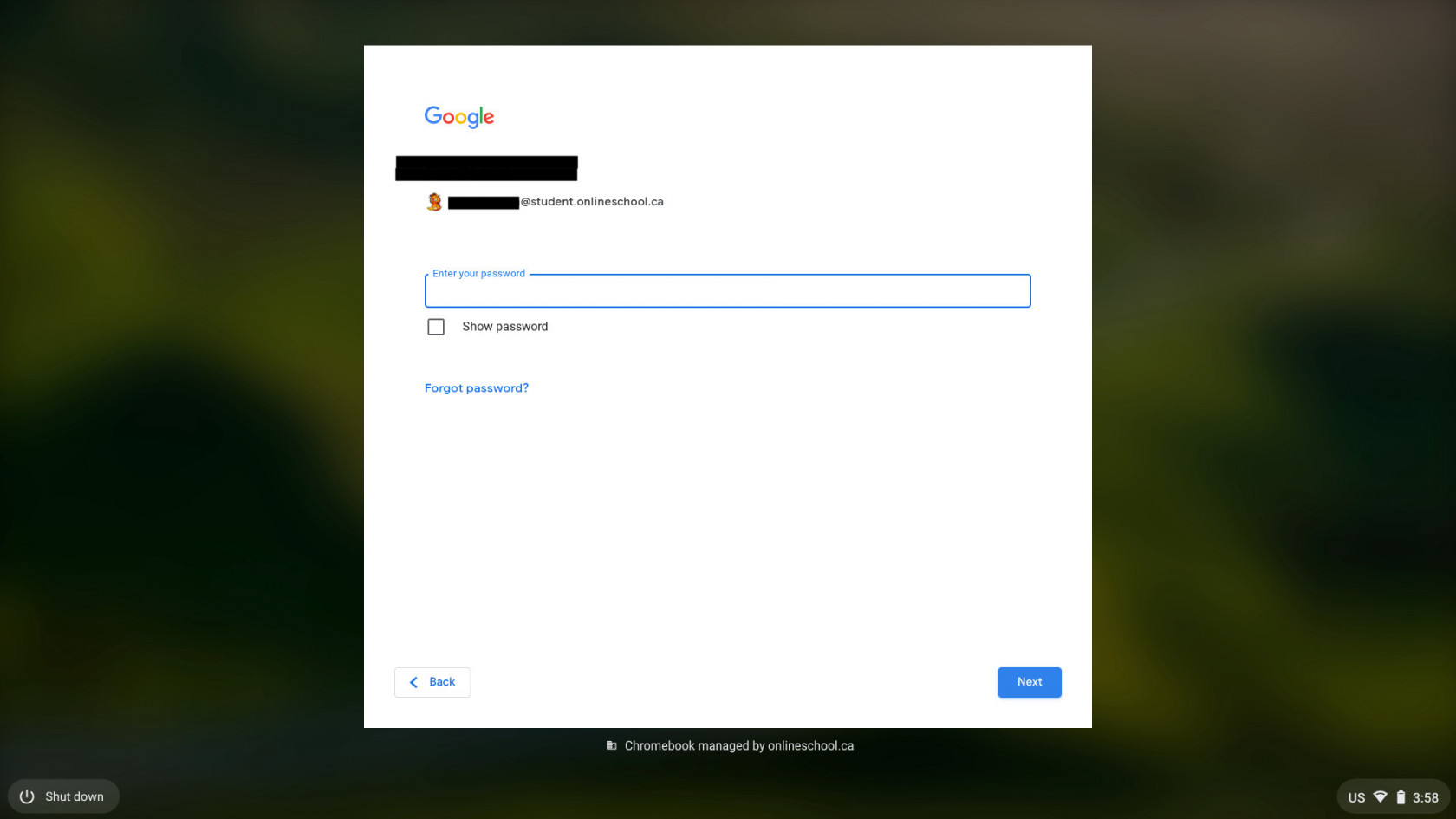 7. Your Chrome browser will open. It may take several minutes for your existing extensions to install. Read&Write will install if you had it installed on your home computer with your HCOS account. You can also click here to install the extension.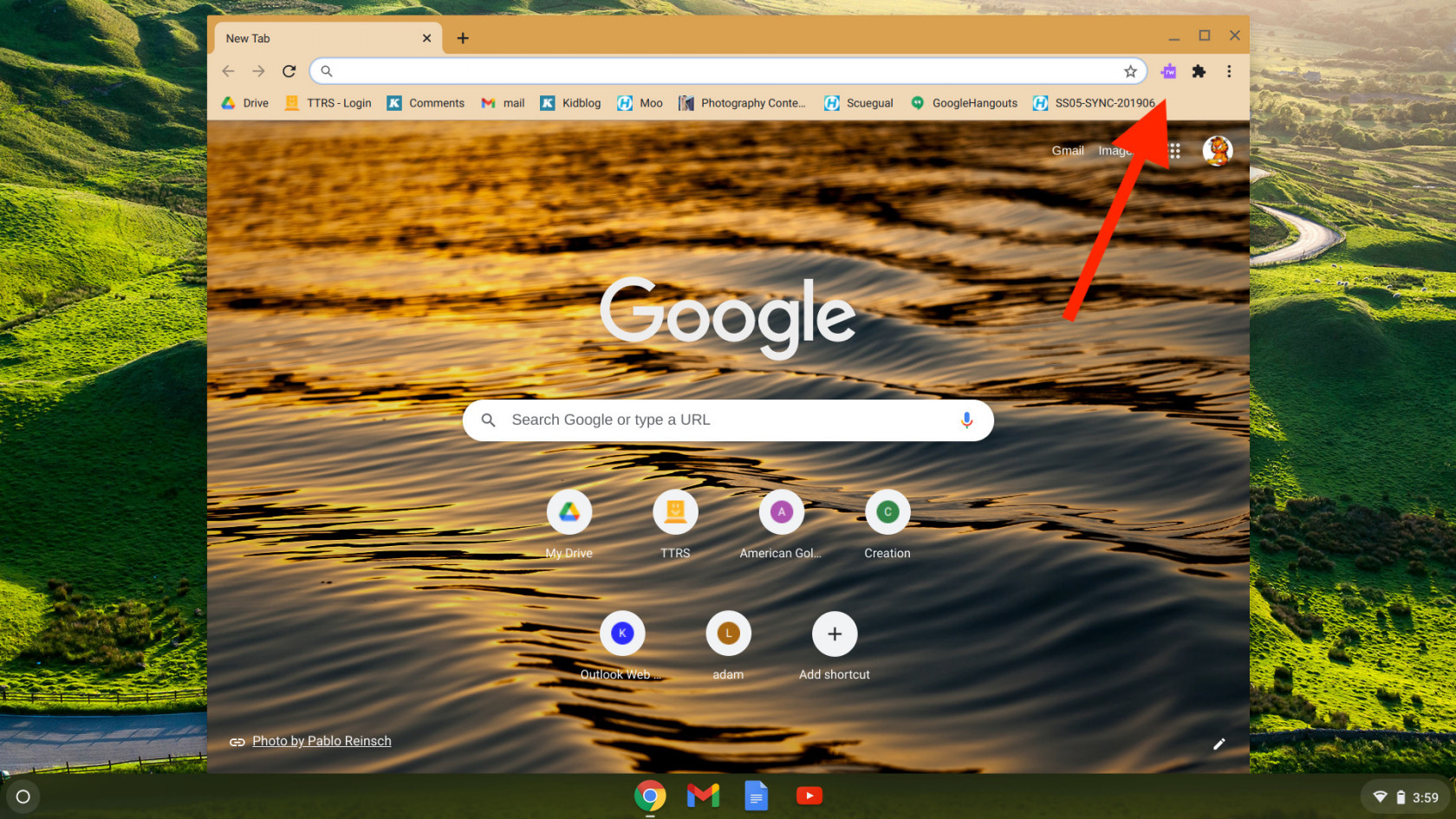 8. Once logged in and your HCOS Chrome Browser has updated the Extensions, please go to this page for the Assessment and click on the "Secure Accomodations".  For practicing click on "Accomodations Samples".

What is Read&Write?
Read&Write is a support tool HCOS is providing for students who can use this as universal support.
What is Read&Write?
Read&Write is an extension to Google Chrome that allows students to use many different tools such as Text to Speech, Vocabulary, Picture Dictionary, Note Taking, Text Prediction, Screen Masking, Hover Speech, Talk and Type, and Practice Read Aloud and more.
Please check this link with the video about Read&Write at the bottom of the page. You can also install a 30day trial from this link, but if it looks like the correct tool for you, please follow the instructions below as the trial is limited in time and tools. Having the HCOS Read&Write account also gives access to more tools and connected to a school account.
How do I get Read&Write for my enrolled students?
To get Read&Write a student will need a HCOS Google Workspace account as well as adding the Read&Write extension in Google Chrome. To request a HCOS Google Workspace account and access to Read&Write, please complete an HCOS Google Workspace and Read&Write Request.
For instructions on installing and using Read&Write, please follow this link.
Read&Write is also known as Google Read and Write
Using Adobe Creative Cloud
Once your teacher has requested an account and provided you with the login information you can follow the steps below to get started.
Download the Adobe Creative Cloud App from https://creativecloud.adobe.com/apps/download/creative-cloud
Once installed, students select Google as the login method and use the account provided 
After successfully logging in they will be able to see the products that are available to them.
If you run into issues or would like a hand please email tickets@onlineschool.ca and one of our support team will be happy to help walk you through the process.
Zoom 'How To' Basics for Families - Get the Most out of Zoom!
Introduction
It is helpful and even necessary for some of our programs within HCOS to meet and chat virtually. Your child may meet with their teacher online or want to send a quick text message. Traditionally, many of us have used Skype to do this, but in recent years we have transitioned to a new resource called Zoom.
One advantage of Zoom is that you can join a meeting through a link that the host will provide, even without installing the app, although installing the app does allow you to use many more helpful features, particularly the instant text messaging. See the section below on installing the app for more information.
There are excellent tutorials on the Zoom website, but we have outlined a few key features here as well.
Joining a Meeting
Your teacher may provide you with a link to join a meeting, or perhaps your program has weekly class meetings. The link will look something like this: https://onlineschool.zoom.us/j/432###998 but with a different number combination.
If this is the case, you can simply click on the link and your computer should open a new window and automatically connect you to the meeting "room." You may receive a message that you are waiting for the host to open the room, but as soon as the host has done so, you will see a window open like this: